Accompany with development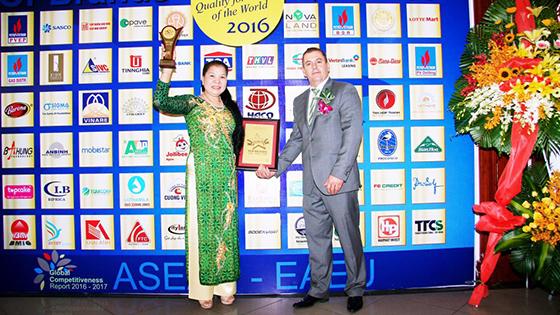 HACO has been a well-known brand in translation, training and tourism for many years. With business objectives: Best quality, Most competitive price, Fastest speed and Absolute security, HACO has satisfied all fastidious customers, strictly demanding efficiency, time and quality of big projects.
Over the time, by a serious, prestigious and professional working methods, with experience formed through the thickness of economic contracts, HACO is always promoted on the mass media: 1081 ; Hanoi Yellow Pages - (yellowpagesvn); and on the websites of some major electronic newspapers.
HACO always provides customers with optimal language solution, helping them overcome the language barrier in the most convenient and effective way.
Free Online Support
With our professionalism and knowledge, HACO confidently accompanies customers and partners to sustainably develop together.
Customer reviews
HaCo's services are based on over 15 years of experience in supporting customers and partners in foreign language matters. HaCo increasingly has a strong spread to all partners and customers. HaCo has done a great job, which is to build a brand and create a reputation.

"In the past, I used to assign my subordinates to translate because I thought it would guarantee progress, quality, and optimal costs. But since my partner introduced and I tried the service of Haco, I am very pleased and satisfied, the quality is good, the translation schedule is quite fast, sometimes earlier than expected, reasonable price."
Mr. Long
Manager at FPT JSC

"I believe the way you are on is the right way, your dedication is a lesson for me. Good translation, good customer support, I wish you success!"
Mr. Tuan Linh
Testing and technical training center for occupational safety HCM

"I have nothing but praise for you. My translation requirement was extremely urgent and when all other companies said that it couldn't be done,You delivered the project ahead of time and within the budget"
ANGELA HARVEY
CEO & FOUNDER HELOOL CO.